New Products For the Holidays!
Buckle up, curl enthusiasts! Locks of Liz is about to drop the bombshell your curls have been dreaming of – introducing our Pre-Launch Sale of our all-new, highly anticipated Curly Hair Shampoo and Conditioner! This dynamic duo isn't just about treating your curls right; it's a full-blown sensory experience.
Here's the scoop – our Pre-Launch Gift Box Sets are not just boxes; they're golden tickets to the curly hair revolution! Snag one, and you're not only getting a sneak peek into the future of your curls but also helping us raise the curtain on full-size bottles. It's like being a curly-haired superhero – with great curls comes great responsibility!
Quantities are as limited as the patience of a curly-haired person in humidity. Don't be fashionably late to the curl party – grab your Gift Box Set now!
Hand-Crafted Products
Our products help style, manage, and enhance all curl types using Eclipta Alba. Used for ages in the Middle East and Asia to grow long, thick hair, it's mixed in to our special blend of oils. Because it's what your hair is missing!
Our Formulas for our Curl Lock Cream is now PATENTED!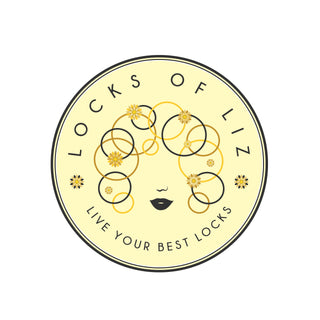 ALL NATURAL
We use only what nature gave us
POLLUTANT FREE
Keep our oceans clean and clear
CRUELTY FREE
Animals deserve our respect
What People Say
I am a repeat buyer of the Locks of Liz products. I must say I have not found a better product to help manage my curls. I can't wait for other products to come!
Melissa T.
My hair is naturally curly, I was looking for a product that would define my curls and keep the frizz down. I saw this product and wanted to give it a try. I love it it does exactly what I was looking for. I would highly recommend it. Thanks you locks of Liz for creating this.
Sonia Cruz
noemi2795@gmail.com
My son had curly hair and it was frizzy everyday. We tried a product from store but wasn't totally keeping Friz down. I saw a story on the news and tried the cream and oil product on his hair. It is amazing keeps curls contained and not frizzy. I went to school with Liz.
Heidi Howlett
Hhowlett1684@gmail.com
I had the privilege to meet Liz through work. Where I asked about her beautiful curls, she humbly responded, Its my Locks of Liz curling products! Soo I bought both curling cream and the oil. Ever since then my hair has been brought back to life!!!! And also have been using it on my kids hair... did I mention it's all natural?! I would and do recommend her products to everyone that is looking to get their curls shiny and healthy again . I AM A LIFETIME CLIENT !!
Rosalyn Aybar