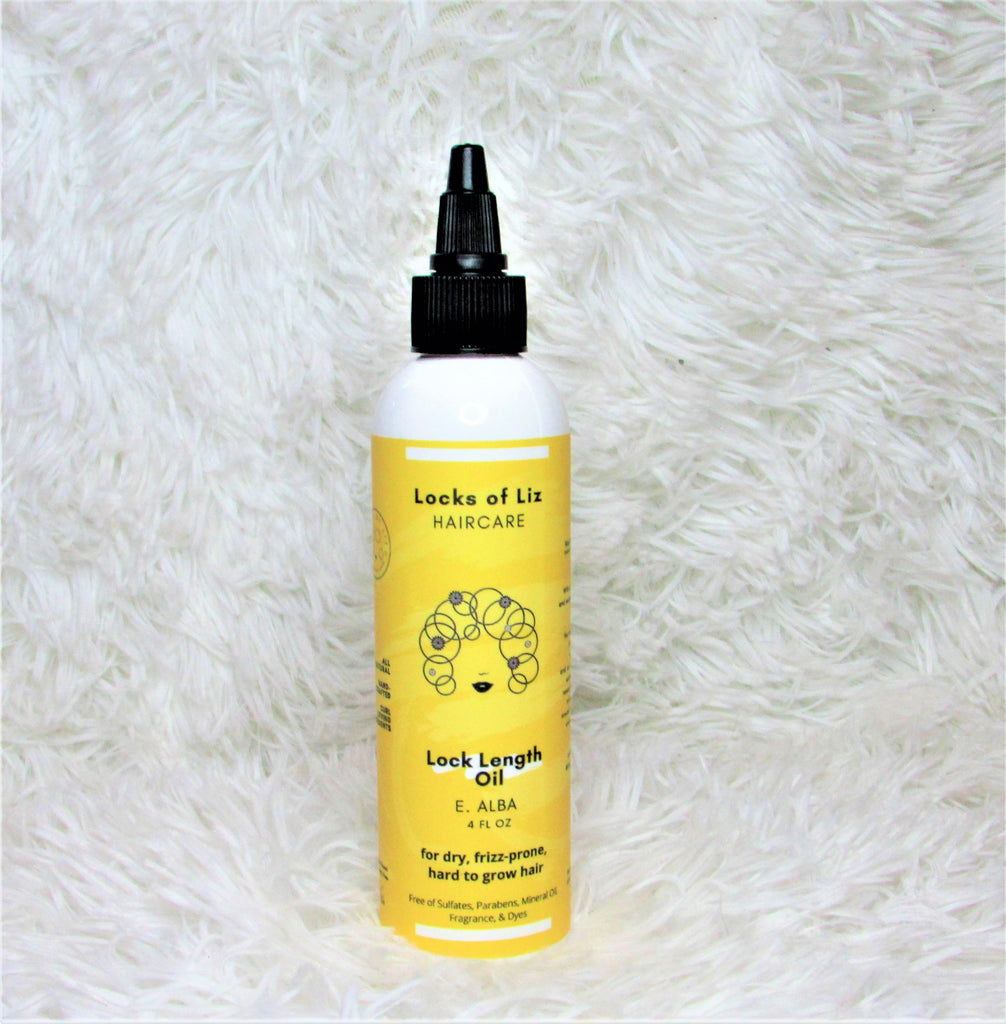 $20.00
$0.00
Lock Length Oil
Lock Length Oil Now With ARGAN OIL!
**Formula Patent-Pending**
4 oz bottle.
What It Does:
Lock Length Oil is our uniquely blended oil made to promote a healthy scalp and stimulate the hair follicle for natural hair growth. Our unique ingredients, proven by research to enhance the length, thickness, and strength of your hair, will provide the nutrients necessary to repair and restore your hair and scalp to its healthy state.
How To Use:
 For Scalp care: Massage onto scalp two to three times a week. May leave in depending on hair type; non-curly hair types may prefer to leave in overnight or for half-hour and wash. 
For Moisture: Apply evenly throughout the length of the hair. May be applied to beards for added softness. Great when used as a base for Locks of Liz Curl Lock Cream, on 3b-4c hair types
.Ingredients: (Curl Oil) * NOW WITH ARGAN OIL
Sesame Seed Oil, Sweet Almond oil, Castor oil, Argan oil, Ecliptic Alba, Rosemary E.O., Grapefruit E.O., Peppermint E.O.